Welcome to Roisin's Garden
My name is Roisin Cotter and I want to welcome you to my garden and to the world of growing your own food. I have been growing food at home in my garden in County Louth since 2005 and have had much success and some failures too! Even with the things that can inevitably go wrong from year to year, I have found growing food so fulfilling that it's something I believe I will always want to keep doing. My Mission is to help you to get growing your own food and to experience that sense of achievement and closeness to nature that I believe will enhance your life and that of your family or community.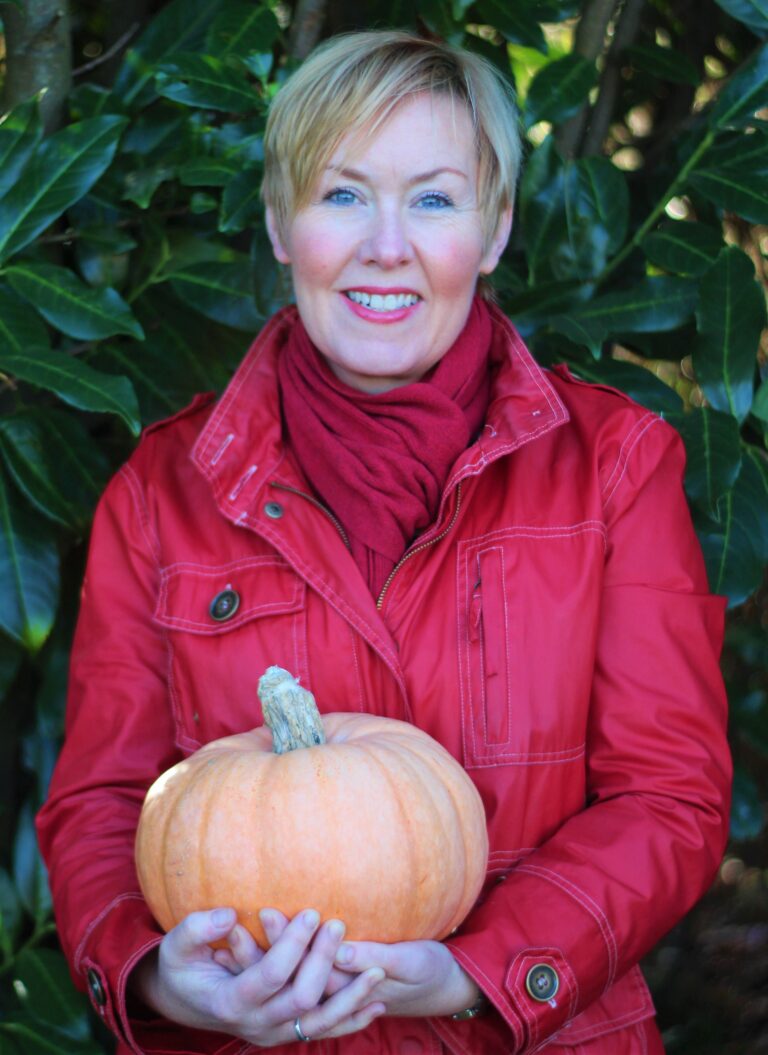 I have worked in school gardens since 2010, when I started a garden in my son's National School, which became an 8 year long gardening project!
I studied Organic Horticulture at the Organic College in Drumcollogher, County Limerick and subsequently started running food growing workshops in local venues and developed a Grow Your Own programme for TY in two Secondary Schools in Dundalk. I also teach an 8 week night class in O'Fiaich College in Dundalk in the Spring and Autumn terms and work as a tutor with the LMETB for School and Community Courses.
In 2020 I became a Heritage in Schools Expert with the Heritage Council and I look forward to working with more students and teachers in our National Schools in the future.